Find your Facebook page URL
Media Place Partners needs the URL of your Facebook Page in order to run advertising on our behalf. Finding your Facebook Page URL is easy and can be completed in just a few steps.
If you have questions about this process, or need assistance at any time,  please contact Media Place Partners.
Step 1 : Go to your Facebook page
Start by logging in to Facebook, then navigating to your page.
If you can't remember your page URL, you can use the search bar at the top of the Facebook page to find your company.

Step 2 : Locate the URL of your page
With your page loaded, highlight the URL that is in the address bar of your browser.
Copy that URL by either holding down CTRL and pressing C, OR select edit from the topmost menu and select Copy. This takes the highlighted text and makes a temporary copy of it for you to use.
Next, Paste the URL into the Advertising Order Form on this site.  First, place the cursor where the URL should be in the form, then hold CTRL and press V, OR select edit from the topmost menu and select Paste.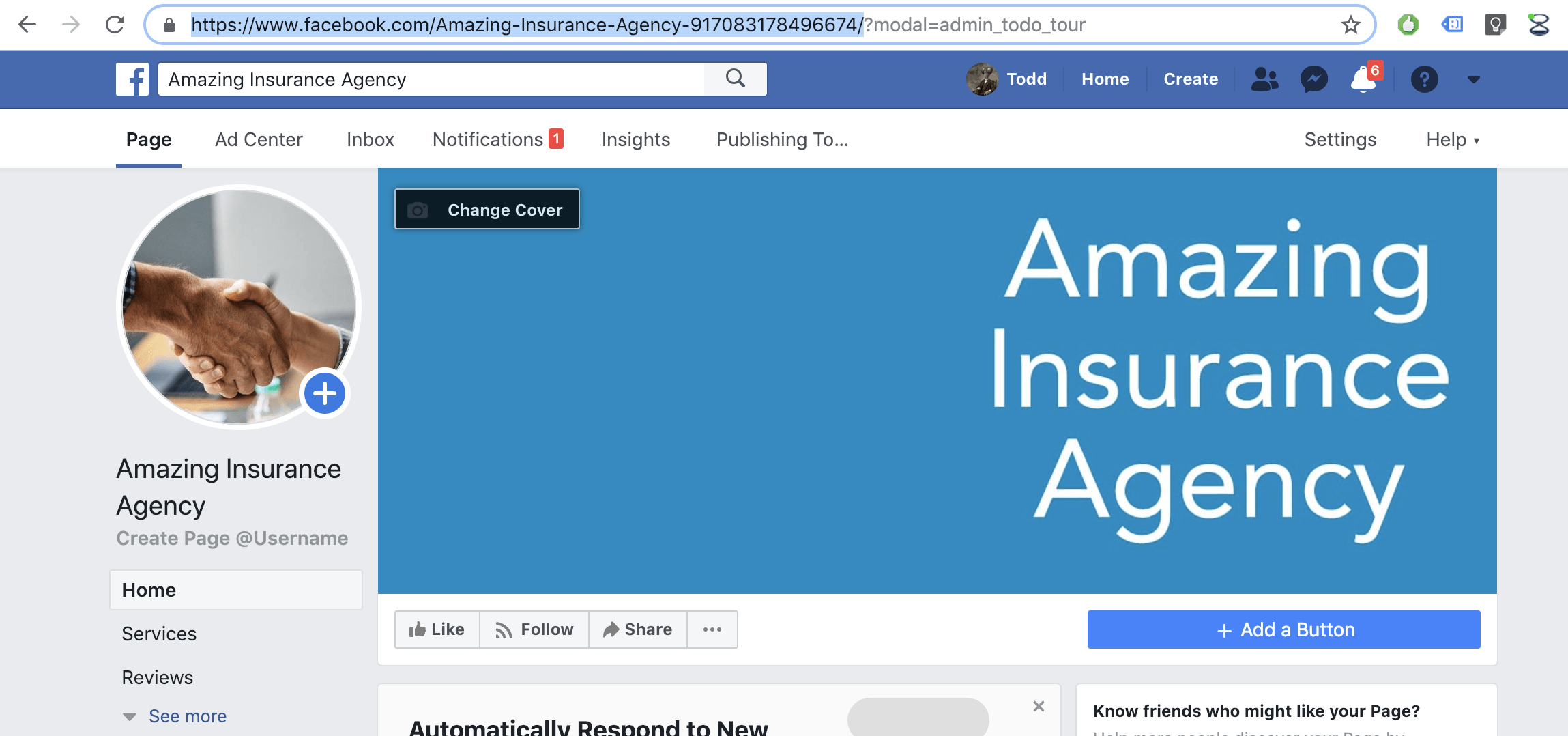 That's it!
You've found your Facebook Page URL, copied the URL to your clipboard, and pasted the URL into the order form. Bookmark this page just in case you need help finding your Facebook Page URL ever again.